PAX E500 

SmartPOS Countertop Terminal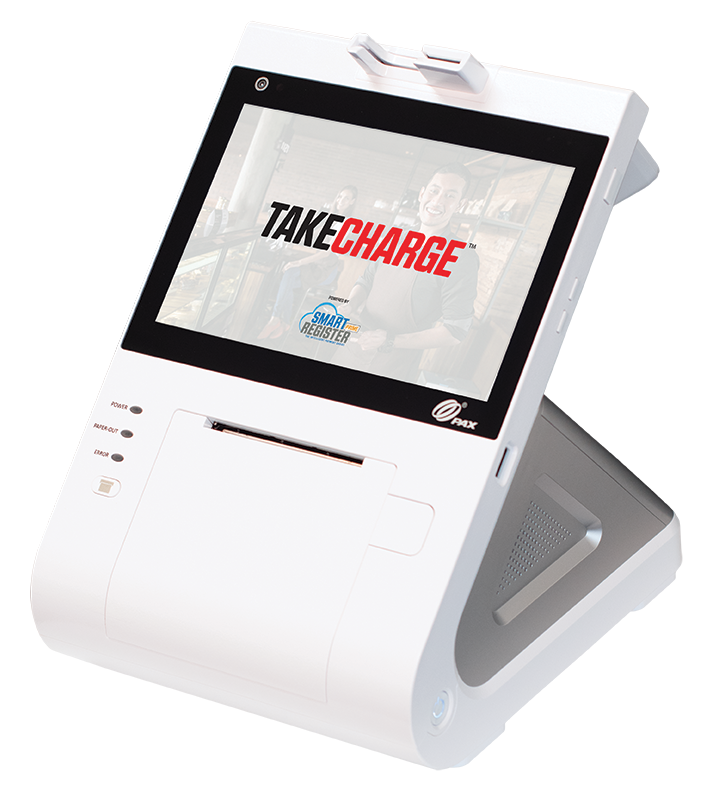 The E500 is a next-gen SmartPOS that heightens the user experience with its bright merchant-facing touchscreen and customer-facing display. Powered by Android OS, the all-in-one game-changer delivers a solid performance in any retail and hospitality space, such as bookstores, coffee shops and more.
The E500 exceeds the standards of a seamless user experience with its carefully designed components, such as a 3-inch high-speed thermal printer with an automatic paper cutter, multiple peripheral ports, 4G, Bluetooth and WiFi communication options, and dual cameras.This terminal comes coupled with Take Charge's revolutionary processing solutions and more.
8″ All Perspective-IPS Screen, HD Display Touch Screen

Integrated high-speed, thermal printer with auto paper cutting

Separate Merchant Facing & Consumer Devices
Take Charge of Your Processing Fees
High-rate rewards cards are costing merchants a fortune.
Start Taking Charge by virtually eliminating those fees and rewarding your cash paying customers.