PAX E600 

SmartPOS Hybrid Terminal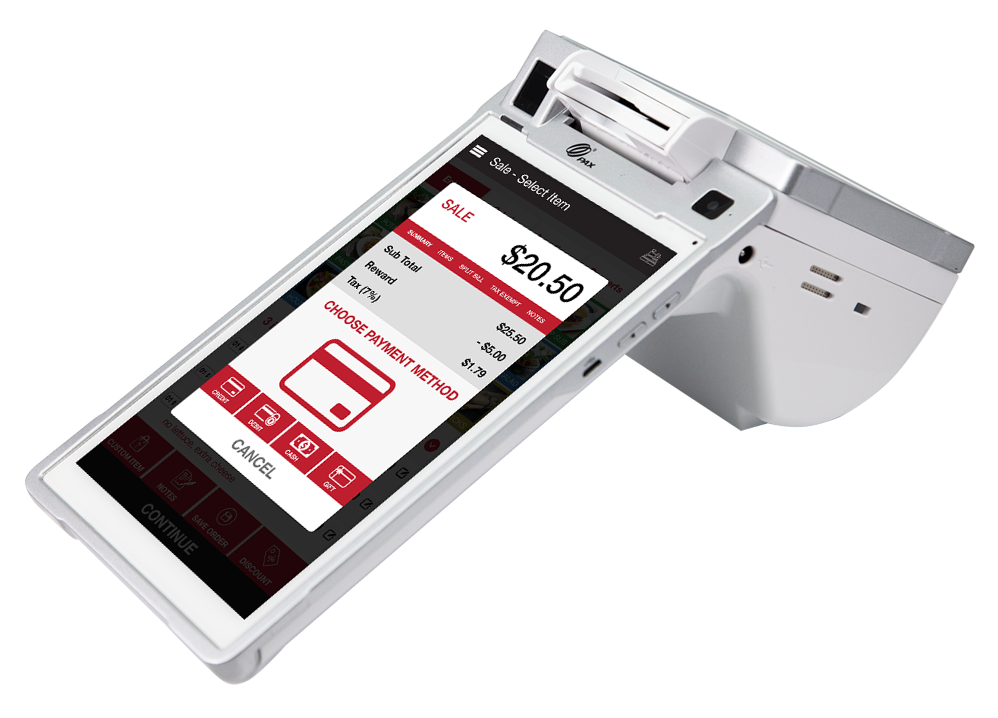 With the E600, portability doesn't mean sacrificing features. This solid, all-in-one terminal transforms the shopping experience by allowing customers purchase over the counter, in close interaction with retail staff. The hand held E600 features a large yet compact display, fast printer and payment acceptance module, allowing any type of transaction to be conducted while on the move.
The E600 is ideal for a wide range of merchants, including fashion and hospitality to add an element of mobility within a store or restaurant environment, food delivery or courier businesses, and street stalls or festival booths. This terminal comes coupled with Take Charge's revolutionary processing solutions and more.
8″ HD IPS Merchant-facing display, 4.3″ Customer Display

Integrated high-speed, thermal printer with auto paper cutting

Li-Ion Battery, 2600mAh, 7.2V
Take Charge of Your Processing Fees
High-rate rewards cards are costing merchants a fortune.
Start Taking Charge by virtually eliminating those fees and rewarding your cash paying customers.