PAX A60 

SmartMobile Wireless Terminal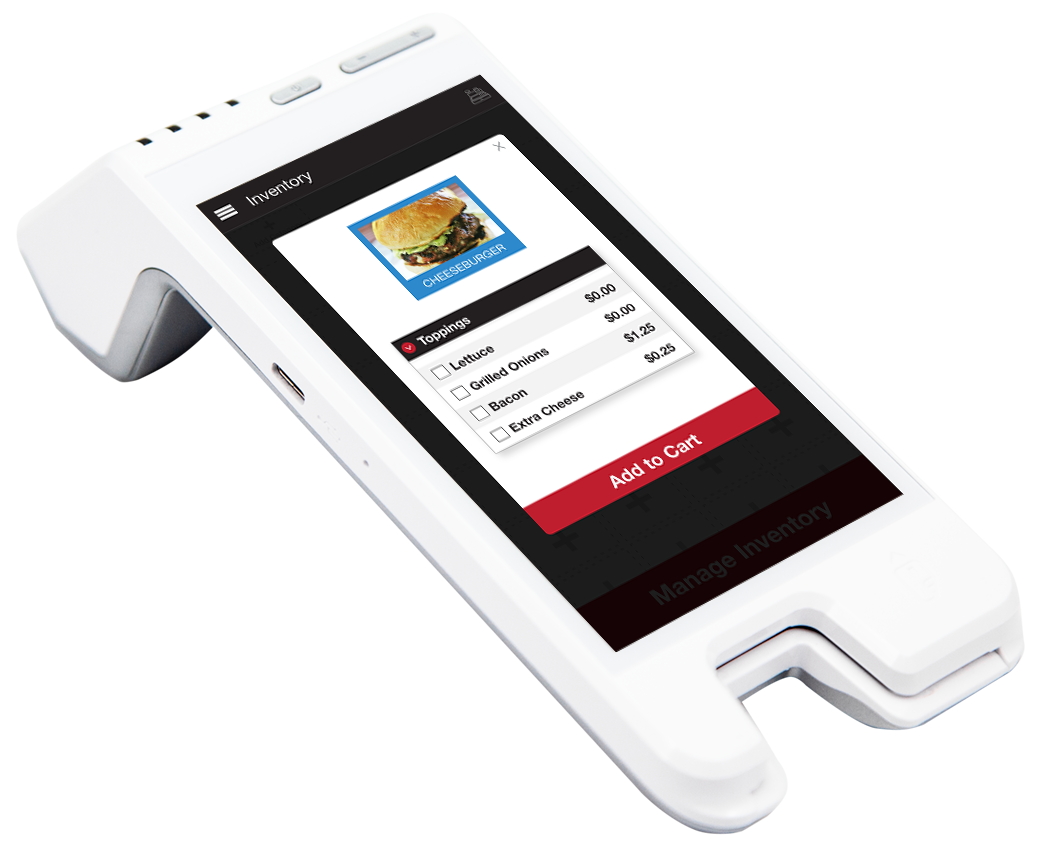 The A60 is a sleek and compact SmartMobile terminal that delivers the highest level of payment security and transaction integrity. Leveraging the Android OS, the A60 has an elegant and lightweight design with built-in 4G, WiFi, and Bluetooth communications. The A60 can operate either as a powerful standalone wireless terminal or an in-store cordless terminal, supported by an external printer.
The A60 also works excellently as a line buster, tableside ordering unit, or tableside payment terminal for restaurants. All of this and more comes coupled with Take Charge's revolutionary processing solutions.
5" (720 x 1280) IPS Multi-Touch Touchscreen Display

3.6V 3350 mAh Li-Ion Battery

WiFi + 4G + Bluetooth + Ethernet
Take Charge of Your Processing Fees
High-rate rewards cards are costing merchants a fortune.
Start Taking Charge by virtually eliminating those fees and rewarding your cash paying customers.