PAX A920 

SmartMobile Wireless Terminal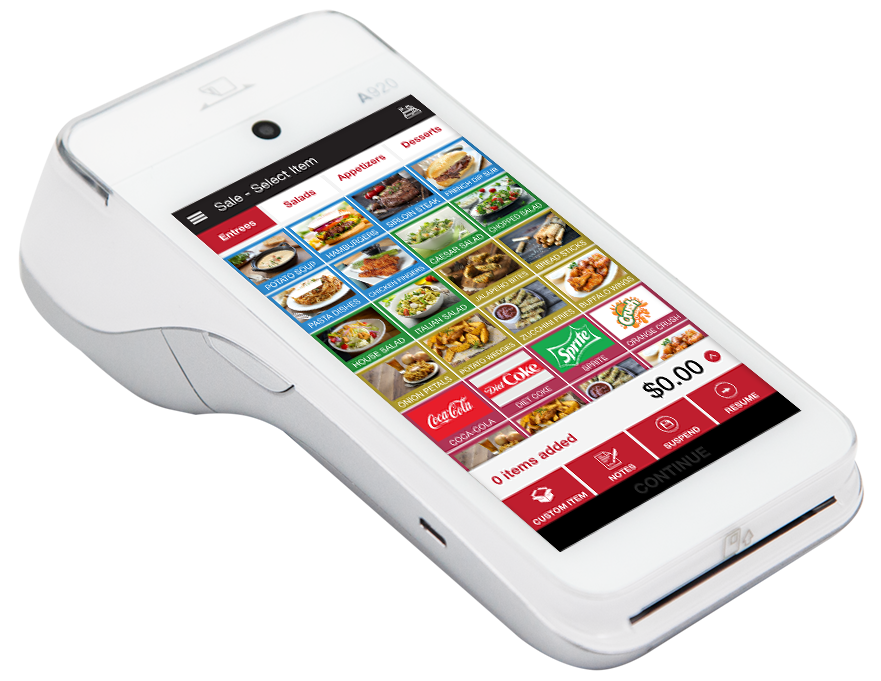 The PAX A920 is the world's most elegantly designed, compact, and secure wireless terminal available powered by the Android operating system.The A920 comes with a large high definition tablet color display and a thermal printer that is neatly hidden to maximize screen usage for merchant transaction efficiency.
A wide range of connectivity options are supported, as well as built-in NFC contactless payment capability. You can also support electronic signature capture and real-time terminal-centric reporting capabilities. This terminal comes coupled with Take Charge's revolutionary processing solutions
and more.
5" (720 x 1280) IPS Touchscreen

3.7V 5250 mAh Li-Ion Battery

2″ Thermal Printer | 80mm Per Sec.
Take Charge of Your Processing Fees
High-rate rewards cards are costing merchants a fortune.
Start Taking Charge by virtually eliminating those fees and rewarding your cash paying customers.